Patinoire (La). Dir. Jean-Philippe Toussaint (1999)
Reference (explicit)
Shakespeare play(s) :
---
1. Film data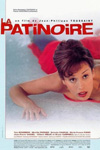 Jean-Philippe Toussaint

Tom Novembre (director), Michelle Perrier (assistant), Marie-France Pisier (producer), Jean-Pierre Cassel (manager of the skating rink), Bruce Campbell (American actor), Dolores Chaplin (actress), Dominique Deruddere (cinematographer), Eva Ionesco (editor), Valérie Lecomte (script girl), Gilbert Melki (stand in of the actress), Paolo De Vita (Mr Battisti), Rasa Urbonaite (interpreter), Viktor Senin (Lithuanian coach), Olivier Dessalles (journalist), Dominique Gould (head key grip), Franck Ema-Otu (key grip), Istvan Van Heuverzwyn (gaffer), Yves Michiels (base boy), Alexandre Von Sivers (props man), Jean-Christophe Moncys (King Lear auditionee), Rémy Nicolas (referee at the audition)

Jean-Philippe Toussaint

Jean-François Robin

Anne Argouse, Ludo Troch

Nicolas Judelewicz

Janvier Po

Claire Gérard-Hirne

Anne-Dominique Toussaint, Pascal Judelewicz

Les Films des tournelles, Le Studio Canal+, Les Films de l'étang, Fandango

90 min.

France, Belgium, Italy

1999

French

Editions Montparnasse, 2002

DVD
---
English Synopsis
A film director (Tom Novembre) has to deal with ever-increasing difficulties as he tries to complete his romantic comedy, ironically entitled Dolores, in time for the Venice Film Festival. One of the major obstacles he has to overcome is the sheer impracticality of filming the whole story on an ice rink.
---
Résumé en français
Un réalisateur (Tom Novembre) doit faire face à de nombreuses difficultés lorsqu'il tente de terminer le tournage de sa comédie romantique, ironiquement intitulée Dolores, avant le festival du film de Venise. Un des obstacles principaux qu'il doit surmonter est le cauchemar logistique causé par le fait de tourner un film sur une patinoire.
---
3. Analysis
<< back to top >>